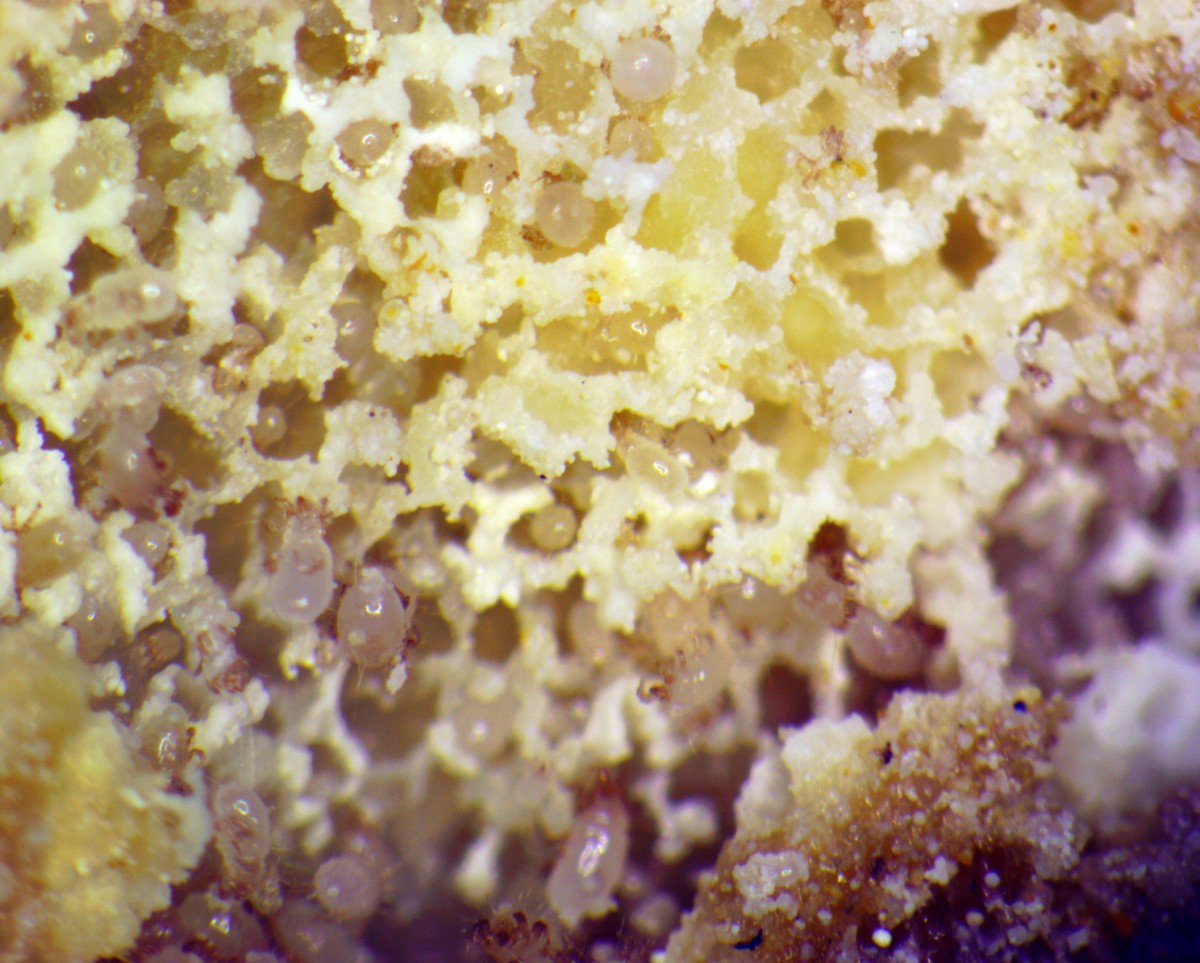 Alistag ™ is a food grade coating agent based on Gluconodeltalactone and flavouring substances. It protects curing products from the damage due to mites. It has been formulated to cover cured cheeses, wraps and coatings and decorations for meat, meat products not subjected to heat treatment (cured hams and salamis) in compliance with Regulation (EC) no. 1333/2008 and further amendments. Alistag™ does not leave odours on the food products and does not alter their characteristics.
INDICATIONS
Alistag ™ is a product suitable for application when the food tends to take on a dusty appearance and mites colonize its surface.
Alistag ™ is present in two different and complementary formulations:
Emulsion: (Ready to use or Concentrate): a liquid product to be used with a backpack spray to wet the products damaged mites in their curing environment or dipping the food products in it.
Unguent: an oil to grease the external surface of cured hams and cheeses that need a long curing phase.

Colonies of Tyrophagus putrescentiae on a rind of curing cheese, appearing, to the naked eye, as "dust".
RESULT: The greasing / grouting lasts longer; the rind of the cheeses does not pulverize.
Alistag™ protects from the formation of moulds and, therefore, it is not indicated where their development is desired. It can, however, be used AFTER moulds have performed the desired function.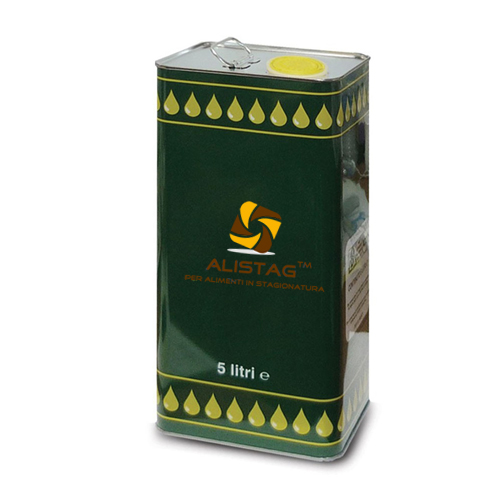 METHOD OF USE
We recommend using:
First – Alistag™ "Ready to use" (or Alistag ™ concentrate to be diluted appropriately), spraying food products.
After – Alistag™ "Unguent", greasing the surface of the food products, the grouting of the hams and the crust of the cheeses.
HOW MUCH DO YOU USE IT?
Alistag™ can be applied as needed, in a quantum satis dose (as required), depending on the needs of the manufacturer, as soon as a minimum dustiness appears at some point during the curing period.
WARNINGS
Since Alistag™ is an acid preparation, it is necessary to wear gloves, regardless of the method of application, and to avoid contact with the eyes.